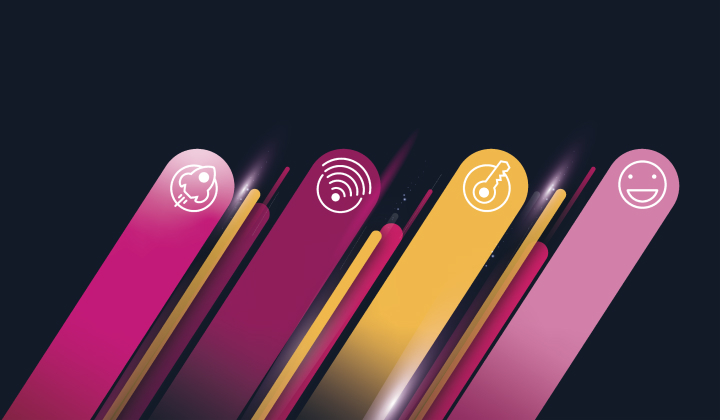 Your internet connection is always responsive.
Thomas: independent, always there for his clients

Thomas has been offering his consultancy services to companies all over Belgium, and even internationally, for more than ten years. When he's not in a meeting, he's remote working at home. His clients know they can rely on him. And he wants to be able to rely on a professional internet connection that's as fast, stable and reliable as his services are!

Cas d'utilisation :

e-mails, video conferencing sending and receiving files

Type of office :

home office

Recommendations

VOO WiFi Modem
CPL adapter
Homepass by Plume
VOO Internet Security +
WHEREVER YOU ARE
WiFi where you need it
Why should superfast internet be limited to certain rooms in your workplace? Don't let your walls get in your way! Discover our solutions to improve your business internet coverage wherever you need it: in your office, your waiting room, your sales department, your storeroom...
superfast
Don't let the internet slow down your business any more.
Say goodbye to sluggish connections when sending or receiving large files and speed up your business. No matter how many users are connected to your company's internet at the same time, you enjoy a download speed of up to 400 Mbps and an upload speed of 20 Mbps. And all of that with an unlimited volume.
Our internet network is based on technology specially developed for broadband: coaxial cable. Its innovative structure makes it possible to transfer very large amounts of data, unlike the telephone cable (ADSL and VDSL).
Download speed: 400 Mbps
Upload speed: 20 Mbps
New
Ultra-fast broadband at 1 GIGA/second is available in Liege, Wavre and Charleroi.
Secure
Protect your business with a complete solution.
VOO INTERNET SECURITY+ is three security services in one to protect your business. Six licences included in all PRO packages!
Protection for six to 12 devices: computers, tablets and smartphones
Secure passwords
Protecting your identity and personal information online
Do you need a special deal for your business?
Your VOObusiness privileges
a dedicated PRO Team for professionals located in Belgium to answer your technical, administrative and commercial questions

priority installation, including Saturdays

priority action, within 4 hours

Six free VOO Internet Security+ licences

Superfast Internet: 400 Mbps, unlimited data

Free calls to landlines and mobiles
Don't forget!
Priority installation is one of the Privilege services offered to professionals.