The Wi-Fi modem from VOO
Make the most of the latest developments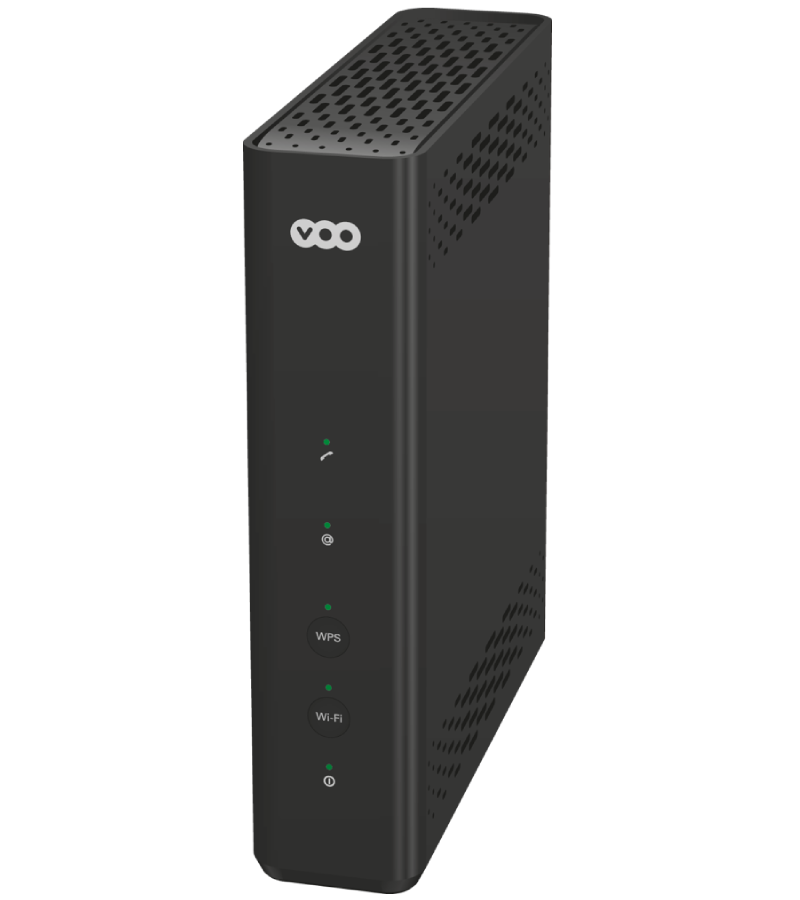 Wi-Fi has never been easier thanks to the VOO modem
It allows a super fast broadband internet connection: up to 400 Mbps for downloads and 20 Mbps for uploads with our MAX offers, and soon, even more!
Installation

Nothing could be easier than installing VOO's Wi-Fi modem: one of our engineers calls at your home.

Wi-Fi connection by QR-Code

Scan the QR-code on the back of the modem with your smartphone to connect to the Wi-Fi in a few seconds.

On/Off

A front panel button on the modem to deactivate the Wi-Fi signal when you are not surfing the Internet.

Easy Wifi (WPS)

A front panel button on the modem to set up a wireless connection from a Wi-Fi-equipped device to your modem with the greatest of ease.

Guest Wifi

The possibility of having a Wi-Fi network for your guests with a simple password that is different from your own.

Easy configuration

A modem management interface is available from your home PC.
Performance and reliability
High-speed

A EuroDocsis 3.0-compliant modem allowing for super fast broadband

Smart Wi-Fi

Thanks to band steering, you no longer need to choose which Wi-Fi to connect to: your devices automatically connect to the best frequency band: 5GHz for high speed, 2.4GHz for greater range.

Super fast and super stable Wi-Fi

A Wi-Fi with the ac wave 2 standard for more stability, equipped with 3 antennas in 2.4GHz and 4 antennas in 5GHz for more speed.

Connections

4 Gigabit Ethernet ports to connect 4 computers simultaneously and make the most of super fast broadband Internet access. 2 FXS ports to connect up to 2 phone lines.
Consult the User Guide
The VOO Wi-Fi modem user manual is a valuable help for quick and trouble-free troubleshooting.
Our terms and conditions
VAT
All rates are understood to be exclusive of VAT and are subject to the VOObusiness general terms and conditions. They are only available to professionals with a company number and the liberal professions.